8 Tips To Optimize Your Professional Services Sales Funnel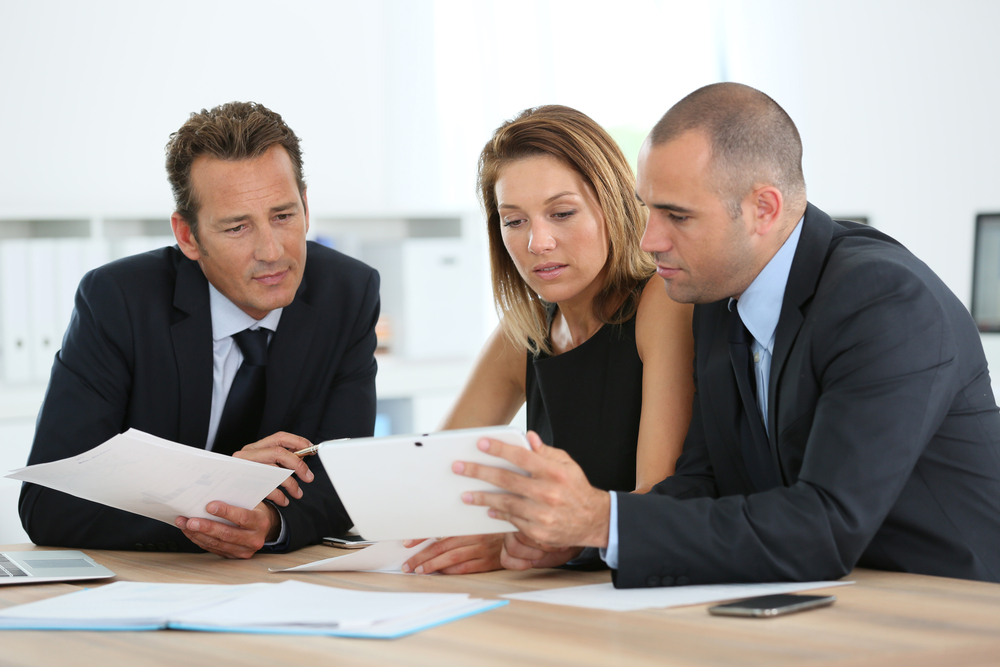 ---
The professional services sales funnel is characterized by high deal values and longer sales cycles. Selling your professional services is not unlike being hired for a high-level job - you have to get buy-in from a group of people who want to make sure you can solve their problems effectively. You need to find prospects for whom you can solve problems and show them how you can add value.
The professional services sales funnel includes 3 primary elements:
Generating leads who will potentially buy your professional services
Qualifying out poor-fit leads so that you expend your limited resources on high-probability opportunities
Effectively moving good-fit leads through your sales process so that they become customers.
Here are 10 tips to generate more high-quality leads and optimize your sales process to shorten sales cycles and increase your win rate.
---
Tip 1: Use technology to make your sales and marketing efficient and effective
If you're not using technology for each step of your professional services sales funnel, you're dooming yourself to failure. There are just too many affordable software solutions available to manage your growth process not to use them.
We recommend the HubSpot Growth platform to manage professional services sales and marketing. With affordable options available for sales, marketing and service, HubSpot is the software of choice for over 60,500 businesses in over 100 countries.
In general, you should use growth software to generate quality leads, automate processes and provide a consistent brand experience to your customers and prospects.
---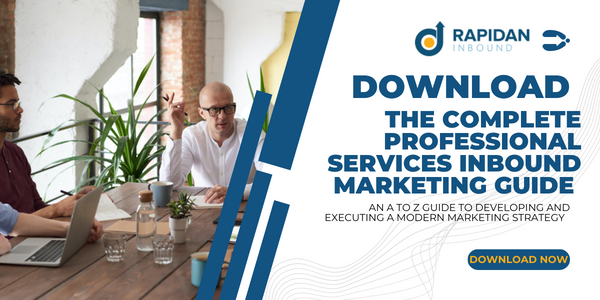 ---
Tip 2: Focus your lead generation efforts on high-probability opportunities
The paradox of professional services marketing is that the more tightly you focus your efforts, the more opportunities you generate. Today's buyer is not looking for generalists, they are looking for specialists who know their industry and know their business. Before you undertake lead generation efforts, it's important to identify a limited number of target markets for which you have domain expertise and experience. These markets are usually defined by demographic elements like industry, size and geography as well as internal characteristics that indicate a potential need for your services (e.g. - for an accounting firm, you might focus on businesses with limited accounting staff.)
Once you've defined your target markets, you can identify buyer personas for the types of people that play a role in your buying process. When you have well-defined buyer personas for your target markets, you can:
create content that will generate high-quality leads
qualify your leads so that you're not wasting time on people who are not likely to buy your services
make sure you cover the bases in your sales process necessary to close deals
Focus is the foundation for your growth process and it's worth spending time getting this part right.
---
Tip 3: Make it easy for leads to convert
The first step in making it easy for leads to convert is to have a professional website that offers an excellent user experience to your customers and prospects. Your website should incorporate user experience concepts like whitespace and contrast to make it easy for your target audience to quickly find the information that helps them understand how you can help them solve problems.
Your website should have minimal distractions and limit the choices that a user can make. Remember, the more choices you give someone, the more likely they are to do nothing. In 2000, researchers conducted an experiment about the choice paradox using marketing displays for jam. One display offered consumers a choice of 24 different types of jam, the other offered only 6 choices. People that saw the display that offered 6 choices were 10 times more likely to buy than those that saw the display that offered 24 choices. I realize that you're not selling jam, but the psychological paradox of choice definitely applies to the user experience of your website.
Once you have a well designed website, you should have well designed lead generation offers for your target audience like eBooks, whitepaper, webinars and videos. The classical lead generation conversion path is as follows.
---
---
Note the three steps - a potential leads clicks on a call-to-action on your website, is redirected to a landing page where they complete a form to receive the premium content offer. Although we use this process on our website, we advocate a more direct approach. If you scroll to the bottom of this blog post, you will see an offer to receive our Professional Services Sales Enablement guide. If you want the guide, all you need to do is complete the form on the bottom of the page and it will be immediately emailed to you. It's a more direct approach and our lead generation increased significantly when we implemented it.
Another way we make things easy for leads is by using HubSpot's meetings tool to schedule consultations with potential customers. If you click on the call-to-action to schedule a HubSpot evaluation that appears above, you will be immediately directed to my calendar so that you can choose a convenient time while it's fresh in your mind. If you respond to them a few days later, it's likely that they won't know who you are and that they have forgotten why they contacted you in the first place.
---
---
These are just a few of the ways you can make it easy for your potential customers to interact with you and initiate sales conversations.
---
Tip 4: Use marketing automation in lead qualification
Most professional services firms have limited resources to dedicate to potential leads, so it's important to qualify out poor-fit leads so that you can focus on high-probability opportunities. The first step in lead qualification is to use use marketing automation to identify those high-quality opportunities.
In our case, we generate roughly 100 inbound leads per month. Of those 100 inbound leads, roughly 25-40 of them meet the criteria that designates them as marketing qualified (meeting the demographic characteristics that identify potential good fit leads.)
We use marketing automation to make this determination. You will note in our lead generation form at the bottom of the page, was ask three questions relating to lead qualification.
The role the person plays within their organization
The industry in which they work
Whether they are a HubSpot customer
We use these criteria, along with their IP country, to identify potential good fit leads. When a good fit lead is identified, an internal notification is immediately sent to the appropriate business development professional so that they can quickly respond.
The business development professional then does further research on the person's LinkedIn profile and the company website to determine if the lead is sales qualified (worthy of sales outreach and follow-up.)
Another way to use marketing automation to qualify leads is lead scoring, the practice of assigning points to leads based on their demographic characteristics and their interactions with your website.
---
Tip 5: Diversify lead generation
We are firm believers in the inbound approach, but we don't rely on inbound marketing to generate all of our leads. Most professional services firms use multiple lead generation channels such as:
Inbound lead generation

Outbound email prospecting

Social media marketing

Google Adwords

LinkedIn / Facebook ads

Networking / trade shows

Upsells / Cross-sells
Although the way you handle prospects will vary by lead generation channel, keep in mind that each will eventually lead back to your content and your website sometime in the sales process. That's why it's important to be helpful and consultative both in your personal interactions as well as the content you produce and publish on your website.
---
Tip 6: Automate sales outreach by lead generation channel
There are three primary reasons to standardize and automate your sales outreach protocol by lead generation channel.
To provide a consistent brand value message regardless of who delivers it
To increase productivity through standardization (no re-inventing the wheel!)
To provide a framework for measurement and optimization
We use the HubSpot Sequences tool to automate sales outreach. The Sequences tool allows you to send a series of templated emails over a period of time to your prospects, as well as setting tasks like making phone calls, checking email engagement and connecting on social media.
We have separate sequences not only by lead generation channel, but by role in the company and industry as well. Because HubSpot integrates with Gmail and Office 365, we can send them directly from our Gmail portals.
Although the emails are templated, we recommend contextualizing them based on the recipient. For example, you can add an opening line to the first template in the sequence that says, "It was nice to meet you at the cybersecurity conference."
You can review analytics for each step of the sequence to identify areas for improvement.
---
Tip 7: Keep revenue generation on track by monitoring your sales pipeline
A great way to keep revenue generation on track is to have your sales process in your CRM and track each active opportunity by deal stage. You also will have a percentage probability for closing by deal stage. For example, you might assign a 30% closing probability to a prospect that has completed a needs analysis and a 90% close probability to one that is in contract negotiation.
The total sales pipeline is calculated by summing up all the deals based on their value and in which stage they are.
---
---
This is a great management tool because it can be monitored on a regular basis (daily, if appropriate.) Management can take the appropriate steps to help ensure that revenue targets are hit. For example, if the pipeline is too small, you might decide to increase your Google Adwords budget. In any case, you won't find out that you have a problem when it's too late to do something about it.
---
Tip 8: Measure and optimize
If you're using the appropriate growth technology, you can measure most everything you do. You should conduct monthly reviews to answer questions like:
How much revenue did we generate?

How much revenue is pending?

Which lead generation channels are meeting goal? Which aren't?

What are our most popular blog posts?

Which content offers are generating the most leads?

Which social media network is most productive

How are our sales outreach protocols performing?
By keeping on top of these KPIs, you can optimize your approach by doing more of what's generating revenue and adjusting (or eliminating) non-productive channels.
---
You will optimize revenue generation by consistently implementing your sales and marketing process and optimizing it based on marketplace feedback.